Regular price
₱6,500.00 PHP
Regular price
Sale price
₱6,500.00 PHP
Unit price
per
Sale
Sold out
50 Pax Package
Package Inclusions
Tower Mixes
15 Tower Mixes

Duration

5 Hours

Bartenders/Helpers

1 Bartender, 2 Helpers

Portable Bar (3x3 m.)
Included
Supply of Ice

Included
Cups & Bar Wares
Included

View full details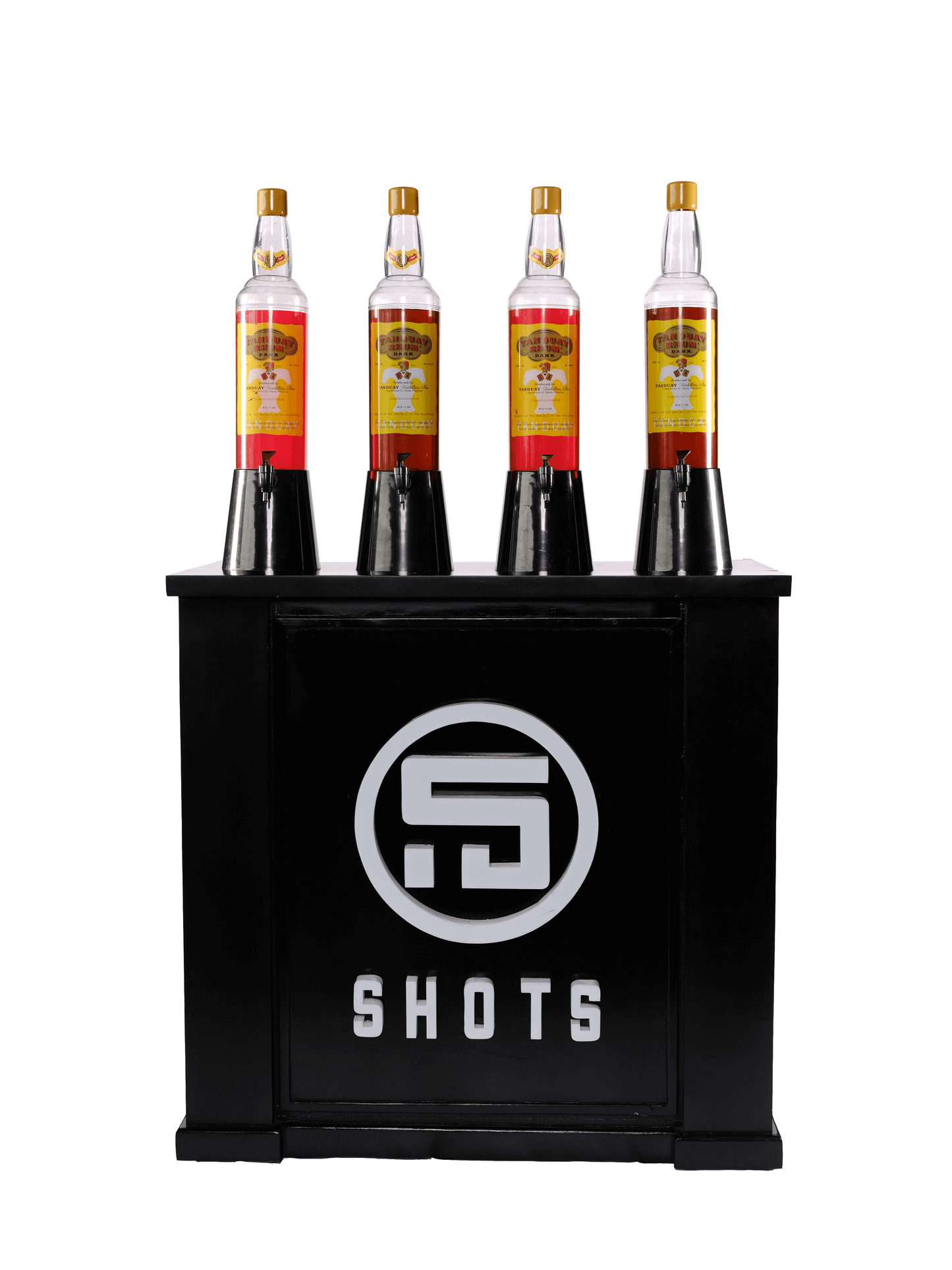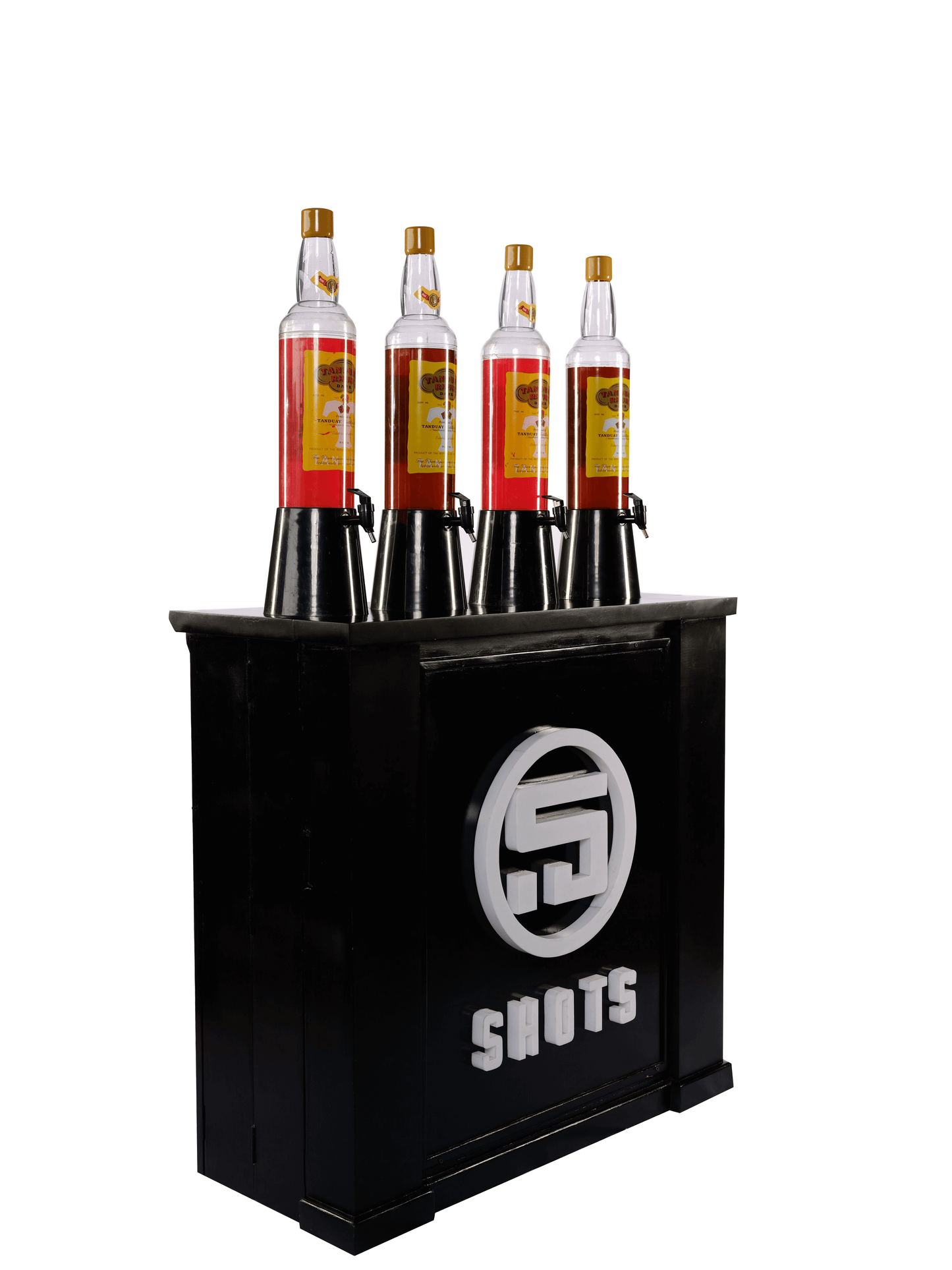 Answer your customers' common questions
Can we drink our own alcohol?

Yes, since it's your own venue, you're welcome to bring your own alcohol. However, please note that we will only serve Tanduay products during the 5-hour Mobile Bar Service Duration.
How to book a schedule?

Booking with Shots Mobile Bar is easy.

For online booking – it recognizes advance booking 3 days prior to the desired date. You will notice the calendar for some blocked dates – this means that it is already fully booked on that date. Unblocked dates are still available.

You may book online yourself through our website at www.party.shots.ph or you contact us through email shots.ph@tanduaybrandsintl.com or make a viber chat or call us at 09171330786.
What Payment methods do you take?

We accept cash, credit, or debit cards, paymaya and gcash. We take no down payments or reservations payments.

For cash payment (Cash on delivery) it can be made once the Shots Team arrives in your billing address that you provided on the day of your booked date.

For Online payment done through our website, rest assured that we received your payment.

Paid bookings are guaranteed and reserved. Unpaid bookings or COD (cash on delivery) payment method are subject for cancellation due to certain circumstances. Do not worry, as we will notify you via your given contact information. We prioritize paid orders over unpaid.
What cocktail or mixed drink do you offer?

We offer the following flavors:

Rum Coke
Strawberry Rum
Rum Iced Tea
Tropical - Four Seasons Rum
Do we get to keep the leftover alcohol?

No. Since we are offering unlimited drinks, we bring extra alcohol so we can serve you until the last second of the event or in case you will request for an extension.
Will we run out of alcohol?

No. We already calculated how much alcohol we need to supply for your event. In the event we do run out of something, we will do everything we can to replace that it.
How to cancel mybooking?

You may contact us through the following information:

Viber / Mobile: 09171330786

Email: shots.ph@tanduaybrands.intl.com

We encourage you to contact us at least 1 day before the booked date or the day of the execution. Failure to do so will proceed with the event execution.

On the day cancellation or last-minute cancellation is not allowed. We will charge you with last-minute cancellation fee of half the amount of the package you booked.
When will you arrive to set-up? How long is the Bar Service?

Our team will arrive on your booked time. This will be the ingress time. The team will then setup for 45 minutes up 1 hour prior to the event start time. Actual set-up time is 45 minutes to an hour. Bar Service Time will start at exactly an hour after your booked date.


Example:

Booked time is 1pm.

Ingress will be 1pm-2pm.

Start of event will be 2pm.

End of event will be 7pm.
Is everything unlimited?

Towers are limited according to your chosen package. Other supplies like Ice is unlimited though.